Let's customize your beauty here! Contact us with your loved style.
Hair extensions products description

· Hair Material: Cuticle Remy, Premium Remy and Regular Human Hair

· Hair Length: 8"-36"

· Colors: regular colors include #1, #1B, #2, #4, #5, #6, #7, #8, #10, #12, #14, #16, #18, #22, #24, #27,

#30, #33, #99J, #60, #613, Platinum. Meanwhile, various fancy colors, piano colors, mixed colors,

ombre colors and balayage colors are available.

· Style: straight and various curls available

· Tip Size: can be customized

· Soft tip, comfortable and can be re-used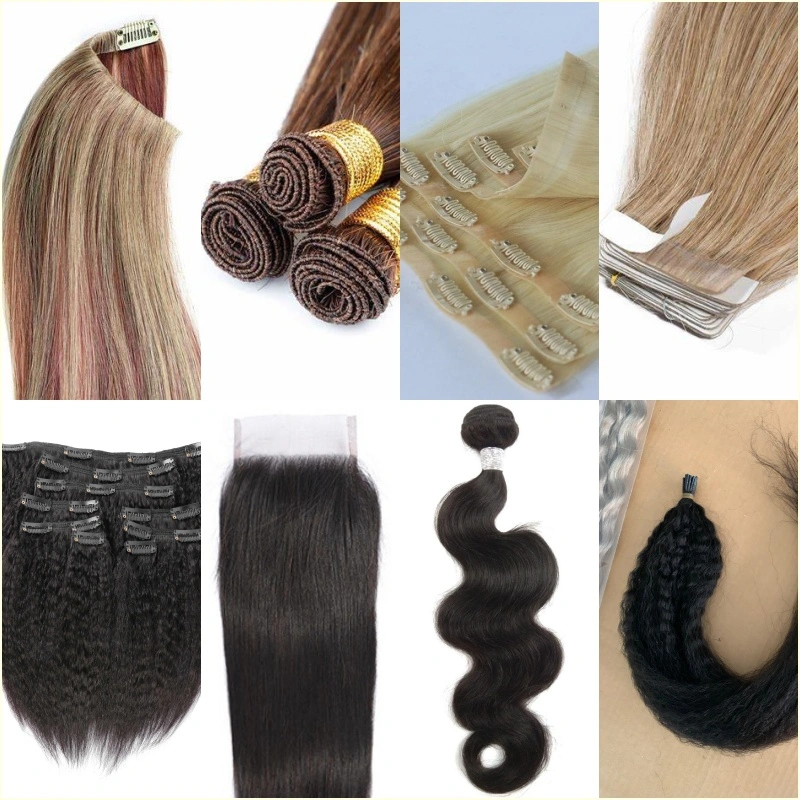 Different Hair Texture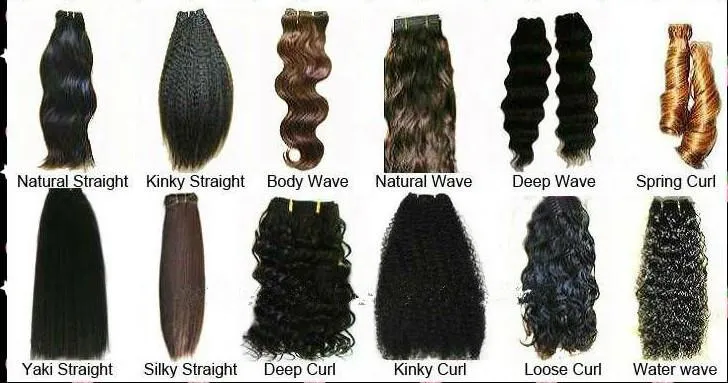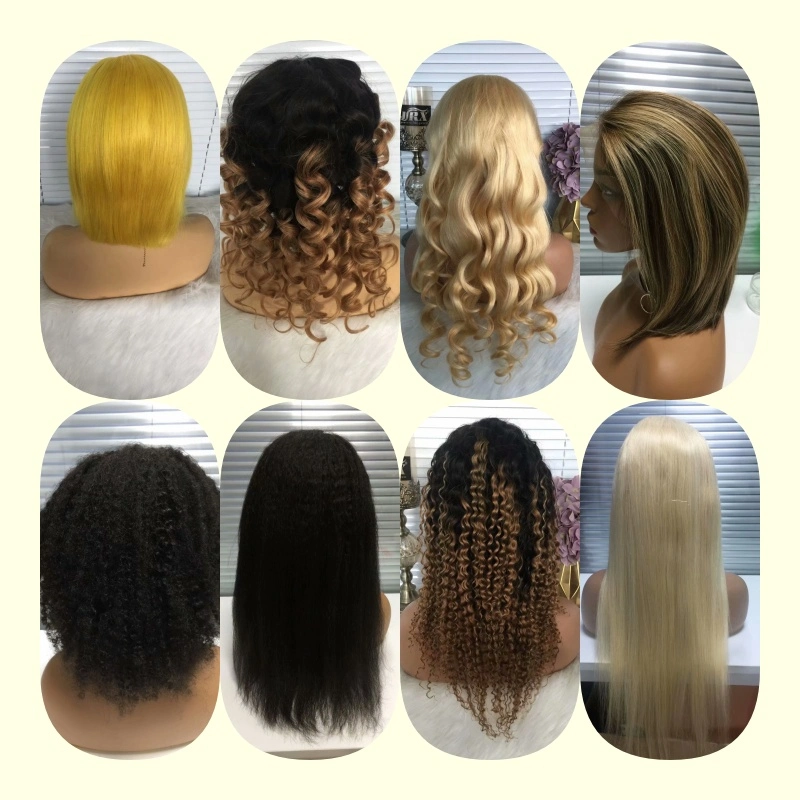 How to Protect and care for a real hair full lace wigs?
An investment You wouldn't just pay a couple hundred to a couple thousand dollars for no thing,would you?
Proper care for a wig can help protect it's longevity and keep you looking great.
Step1. When you need to comb a wig, be gentle. Do not use regular brushes,And if you can, only comb it.it doesn't combed every day, so let it test.
Step 2. while you're sitting at home, take it off and put it on a wig stand. The stand will help keep its shape and taking it off your head takes away from your own tugging and pulling hairsout.
Step 3. After washing a wig, do not shake it iin a towel. Be careful and dry it piece-by-piece. This makes sure that strands of fibers don't fall off. Also, Nest style your wig while it's wet. Even those wet-to-styles are known to damage your wig.
Step 4. After asturating your wig in water, squeeze it dry. Don't wring it or the base of your wig could become mis-shaped and dry funny.
Step 5. While washing your hair, never use shampoo meant for natural hair. "Even though normal conditioner is OK, the shampoo is too harsh and can lead to hair falling out.
Step 6. You can condition your hair every couple weeks or so, to keep it shiny and soft.Make sure you don't do that every day and be sure to rinse it all out or it could lead to build-up in your wig.
Only wash your wig after wearing it for 25 times.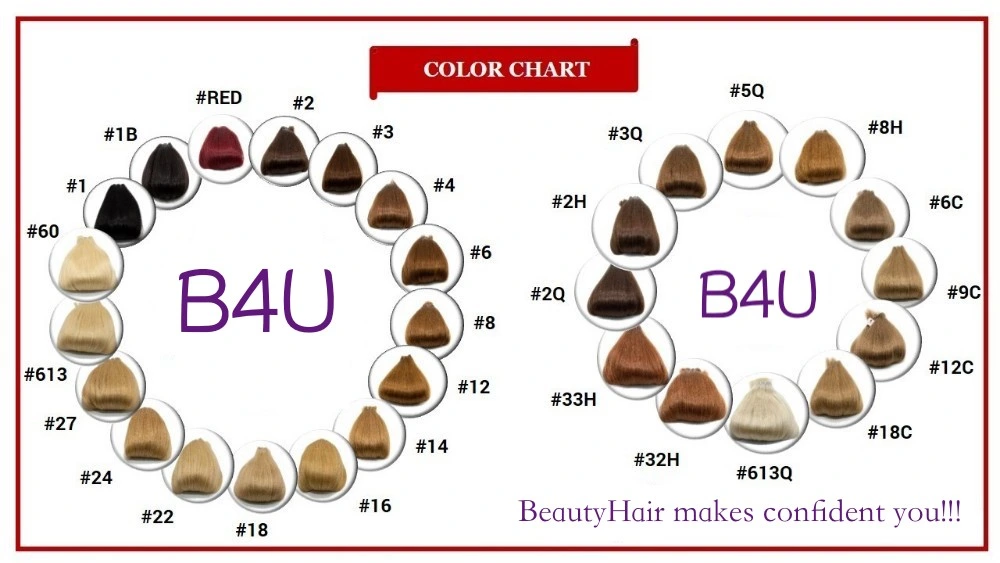 FAQ:
1.About Measurement
Always true length or longer, please stretch the hair to measure its real length.
2.Hair Smell
Our hair is 100% chemical-free, we not only care about beauty but also our customer's health
!
However
we do wash the hair when we produce it, there maybe a little shampoo smell on it.
But please don't worry, the smell will disappear after washing with shampoo and conditioner.
3.About Shedding?
We highly recommend that you seal the weft when you get the hair.
When
our
factory
colleagues
sew the hair pieces into a bundle,
there might be several short pieces that aren't attached to weft, that's not shedding.
The wefts are double machine weft to prevent possible shedding,
if you have to cut the weft to adjust the hair volume for your installation,
please seal the edges of the wefts to avoid shedding.
4.About Tangle
Hair tangle due to dryness, oil/dirt built up, salt-water, chlorine and not comb daily.
Make sure wash&conditioner with your hair once a week.
Use Argan oil/Olive oil to keep your hair moisture and nutrition.
5.Dye and Curl
It is human hair, so could be dyed and iron-flat.
6.Hair Care Products
Treat the hair as your own hair, use the good shampoo and conditioner.
Conditioning is very important to keep the hair soft and manageable,
let it on the hair 5-10 minutes and air dry instead of blowing.
7.About Return or Exchange
Allowed with no reason within 7 days after you receive the wig. But you need to keep the wig 100% new with no human damadge.