Specification:
Mongolian Remy hair Stock Medium-Light Silk Top Hair Piece for Women New Times Hair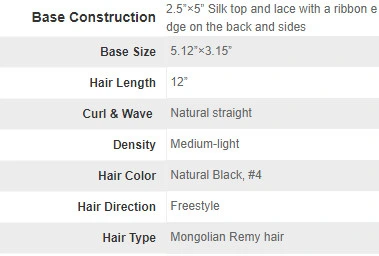 Details:
This silk top topper is one of our newest women stock wigs. It can be sent out within 24 working hours after purchasing.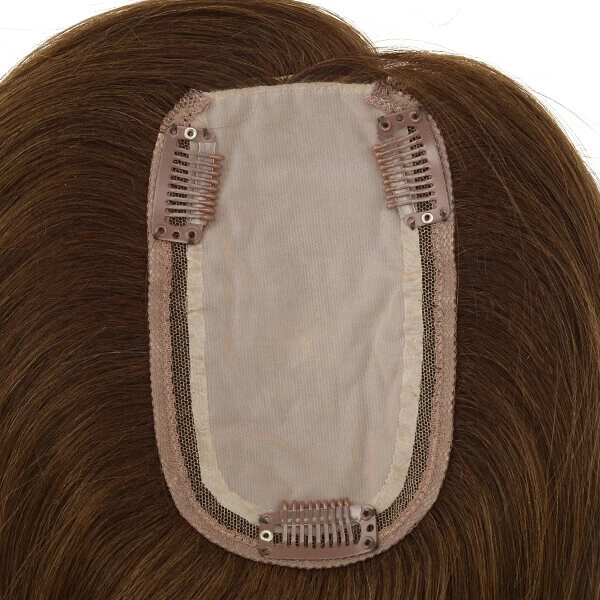 The base construction is a 2.5"×5" silk top and lace with a ribbon edge on the back and sides. This silk top base is made of three layers of mesh materials with the bottom being silk mono. Lace with ribbon creates a soft, breathable yet durable edge. This is also a very easy wig to wear since there are three clips around the edge.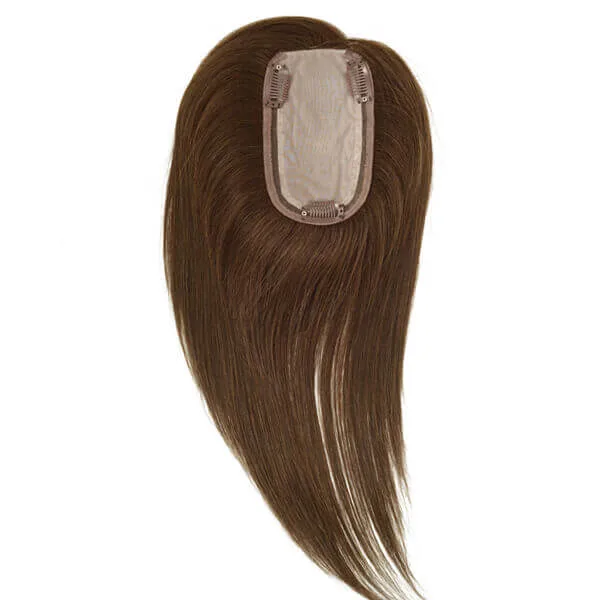 Silk tops make a very natural and realistic parting and crown since there are no knots in these areas. They create the illusion of hair growing directly from the scalp. Under hair at the front also makes the base undetectable.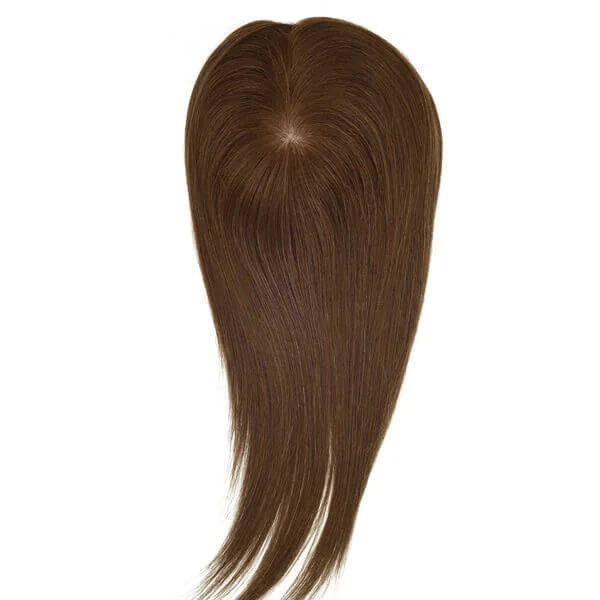 We use top-quality Mongolian Remy hair on this wig topper. The hair is smooth, shiny, has no tangles and also lays well. It has a better texture and a longer lifespan since it does not go through much treatment.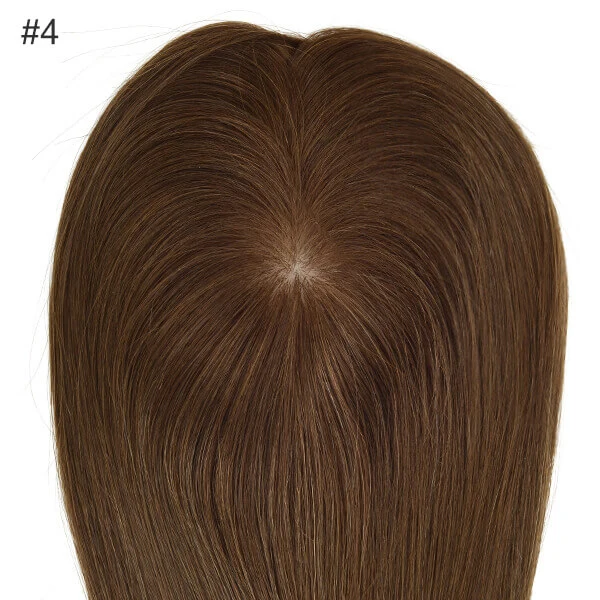 To meet the needs of more customers we offer this hair topper in different hair colors as you can see at the top of the page. As a wholesale wig distributor, New Times Hair has a large warehouse of stock hairpieces and we can also design any product according to clients' requirements.
Why choose us?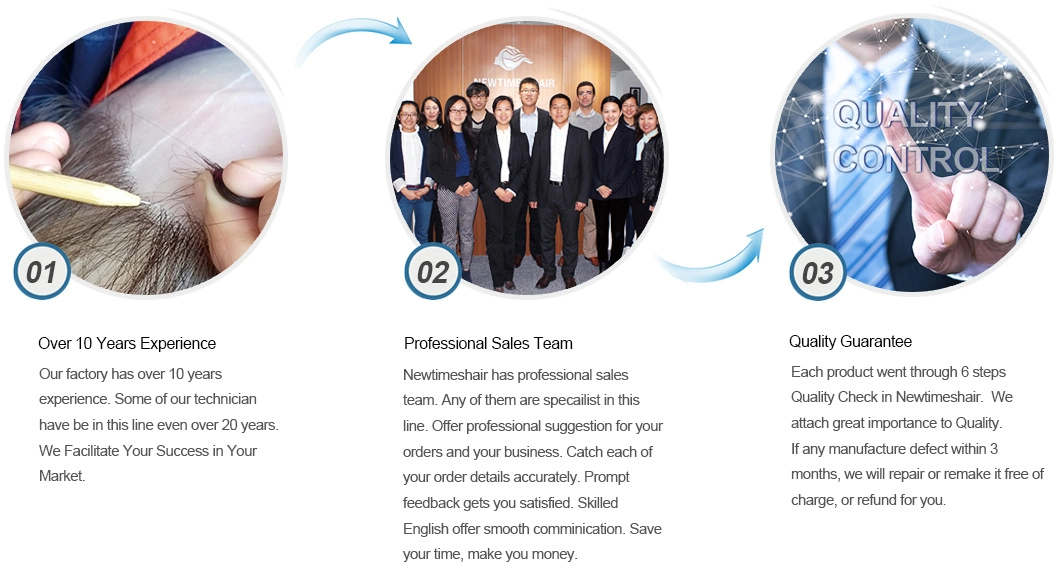 Contact Method: